2016 Neighborhood Project Grant Results
2016 Neighborhood Project Grant Results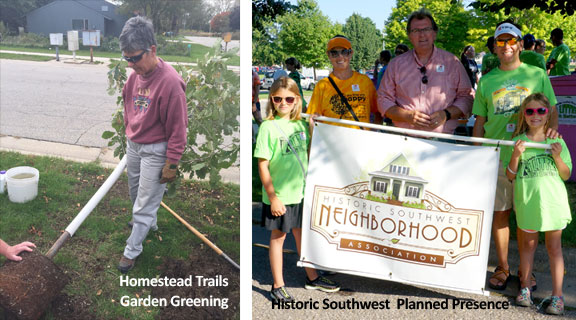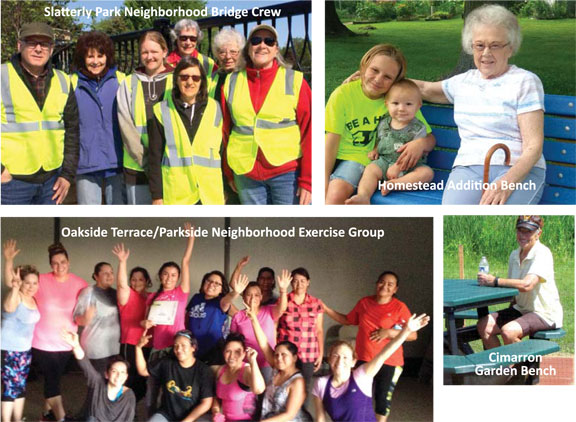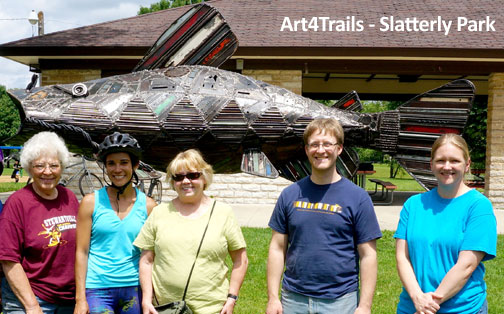 Results are in for the second year of the Neighborhood Project Grants and the completed projects are pretty impressive. In total $6,868 of funds were distributed between eight different neighborhood projects through seven different grants. Over 440 hours of volunteer time was put into these projects, a value of $10,150.80 to our neighborhoods.
This RNeighbors program was developed from requests from neighborhood association for access to small amounts of funding in which to carry out improvement projects. We started off in the spring of 2015 with funds from the City of Rochester and Olmsted County Public Health, with oversight from RNeighbors. Offered once a year in the spring, these grants reimburse up to $1,000 in costs for neighborhoods to complete projects that enhance a neighborhood's livability and involvement, benefit the entire neighborhood and promote a strong sense of community.
Each of the applications had to ensure that the neighbors would put in the volunteer effort to bring the project to completion on by October 30, 2016.
Cimarron neighborhood association:

Community Garden Bench

 

"We now have a place to sit and congregate while viewing or working at the garden. The table/bench has given a meeting space for conversations and meeting neighbors."

Historic Southwest neighborhood association:

Planned Presence (marketing and event materials)

Homestead Trails neighborhood association:

Garden Greening (rain barrels, trees, and plants)

"

Our neighborhood purchased the flowers and paint with our own funds. Our hours of labor ended up being about 15 hours more than anticipated. 5 new neighbors joined the neighborhood beautification efforts. We purchased one rain barrel and with all the rain and the neighborhood barrels there was but one week that the hose came out (for the neighborhood garden). People are very enthusiastic about the trees. The bench by the little library also by the garden sees young families sitting and reading most summer evenings after work. During the day some of the older neighbors rest when getting their mail at the cluster boxes. One of the realtors featured the garden and bench as a neighborhood amenity and even put pictures on the website with the house for sale documents–who would of thought!!"

Homestead Addition neighborhood association:

Pocket Park Improvement (bench)

"The placement of a bench in a second park area allows for neighbors to sit awhile and watch kids on the swings or just enjoy the park area. The 3-scheduled workdays brought together a large group of neighbors that varied for each of the dates.  Over the 3 days, at least 30 different neighbors were involved.  Neighbors that didn't know each other previously had a chance to meet.  Also, new neighbors that weren't familiar with the small pocket park areas were exposed to the benefits of this neighborhood.  Sweat equity provides a sense of being connected to the park and the neighborhood."

Oakside Terrace/Parkside neighborhood association:

Oak Terrace/Parkside Exercise Group

"This project includes the participation of the OT neighbors lead by six volunteer physical instructors and one community leaders who took the Zumba Instructor Certification. Neighbors were included in the planning and implementation of this project; they help to assist in the promotion and recruitment process, determine the class schedule, look for different possibilities to provide child care, keep the room clean, exercise performance and others. Volunteer hours over five months equal approximately 160. This grant allowed neighbors to be exposed to a social and fun environment, while getting to know and interact with their neighbors, helping to create a sense of belonging and shared identity to their local area, helping to strengthen relations and trust between different cultures, and breaking barriers (such as transportation) to exercise."

Slatterly Park neighborhood association:

Sixth Street Bridge Beautification

"The new Sixth Street Bridge has joined our neighbors on the east and west bank of Bear Creek. the grant (to beautify) has given us a common source of pride. The bridge is talked about now as the flower bridge and the bright light bridge and is a landmark for which people give directions or meet up for a run. It has a personality that reflects our neighborhood and we are proud to have it in our "backyard".

Art4Trails: Cement pads for public art installations along the bike trails in the Slatterly Park and Eastside Pioneers neighborhoods

"

Art4Trails installed public art along the bike trails in the Slatterly Park and Eastside Pioneers neighborhoods. Public art contributes to a vibrant and stimulating community, where art is accessible and free. It challenges us to think and see in new ways, and helps break down cultural and social barriers."
Neighborhood Project Grant Committee Members
• Jaime Rivera, 19th Avenue SW neighborhood association and past Neighborhood Project grant recipient
• Kelly Corbin, State of MN Public Health and RNeighbors board member
• Mike Nigbur, Park and Forestry Division Head
• Mitch Moore, Friends of Indian Heights Park neighborhood association and RNeighbors board member
• René Lafflam, RNeighbors Executive Director
Special thanks to community partners in this effort that have allowed and worked with RNeighbors to offer these grant opportunities.