Board of Directors and Staff
Board of Directors and Staff
>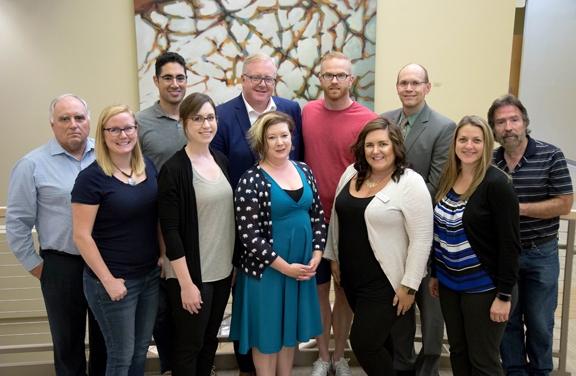 Photo: Portrait by Lenae Makkawy of Lenae Beth Photography.
RNeighbors Board of Directors and Staff
Back row: Jeff Ellerbusch, Ahmed Makkawy, Paul Sims, Timothy Hawkins, Aaron Stelpflug, and Michael LaPlante.
Front row: Kelly Corbin, Ellen Pesek, René Halasy (staff), Samantha Rossi, and Michelle Nestler.
Not pictured: Bob Nowicki, Mark Bilderback, and Michael Walters.
Board Bios
Mark Bilderback
Kelly Corbin
Jeffery Ellerbusch
Timothy Hawkins
Michael LaPlante
Ahmed Makkawy
Michelle Nestler
Bob Nowicki
Ellen Pesek
Samantha Rossi
Paul Sims
Aaron Stepflug
Michael Walters
Staff
René Halasy, Executive Director