Jeffrey Ellerbusch
Jeffrey Ellerbusch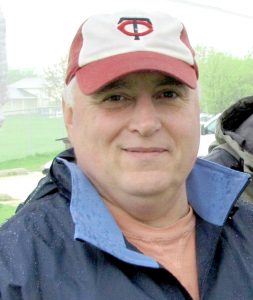 Neighborhood
Elton Hills
Board Member Since
June 2005
Personal Information
Married /Empty-Nester. Wife – Diane – a Speech and Language Teacher at Kasson/Mantorville Schools; Children – Jay, a Physical Therapist in Northfield, MN and Joe, a Special Education teacher in Sun Prairie, WI.  Resident of Rochester for 35 years.
Profession
Senior Planner with the Rochester/Olmsted County Planning Department
Education
Gustavus Adolphus College majoring in Geography with a focus in Environmental Studies
Favorite Tree
Favorite tree is the American Larch also commonly referred to as the Tamarack or Hackamatack.
Where I see RNeighbors five years from now
I see RNeighbors as a permanent piece of the social infrastructure of the community.
Community Involvement
Public planning activities
RNeighbors Committees
Board of Directors, Past President
Neighborhood Association Map Guru