Mayor's Council on Neighborhoods Meeting – February 2017
Mayor's Council on Neighborhoods Meeting – February 2017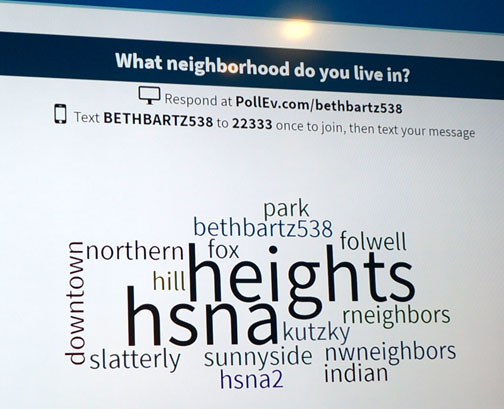 On Tuesday, February 21, 2017, the Mayor's Council on Neighborhoods (MCN) held their thirteenth official meeting.
Representatives from the Sunnyside, Historic SW, Eastside, Slatterly Park, Northwest, Kutzky Park, Folwell, and Indian Heights neighborhood associations were in attendance, as well as representatives from Public Health and an undefined neighborhood on Folwell Drive. Guests included Megan Moeller, City of Rochester Public Works, and Beth Bartz, SRF Consulting Group.
The agenda included information, discussion and input about the Integrated Transit Studies effort.
Mission To strengthen connections between neighborhood leaders and give neighborhoods a collective voice.
The group will meet every two months, Tuesday, 5:30‐7 pm, unless a special meeting is called. Location TBD.
Upcoming 2016 meetings: Tuesday, April 18, 5:30-7 pm
Notes from the meeting can be downloaded here.