Neighborhood Associations
Neighborhood Associations
A Neighborhood Association is the officially designated, recognized organization for a specific geographic location. Neighborhood Associations are the heart of neighborhood activities in Rochester.
RNeighbors provides a Neighborhood Toolkit, additional resources to aid current Associations such as meeting signs and website space, and outlines neighborhood association guidelines for successful community organizing. Neighborhoods work with RNeighbors to determine their association's boundaries when forming. Below is map of current registered associations. You can download a larger map at this link. Please see below for contacts for individual associations. Do you currently have an active neighborhood group that is not registered? We'd love to have your neighborhood included on the map. Registration is free, simple, and then you will be eligible for our Neighborhood Project Grants and will receive neighborhood related news. Registration form can be downloaded in PDF or MSWord format.
Disclaimer: An RNeighbors registered "Neighborhood Association" (NA) is expected to conduct itself in a manner which reflects the positive community building of RNeighbors and expected to follow the NA Guidelines. However, each group is governed independently. Official NA status does not constitute an endorsement or approval by RNeighbors of any action and/or information presented by such a neighborhood association.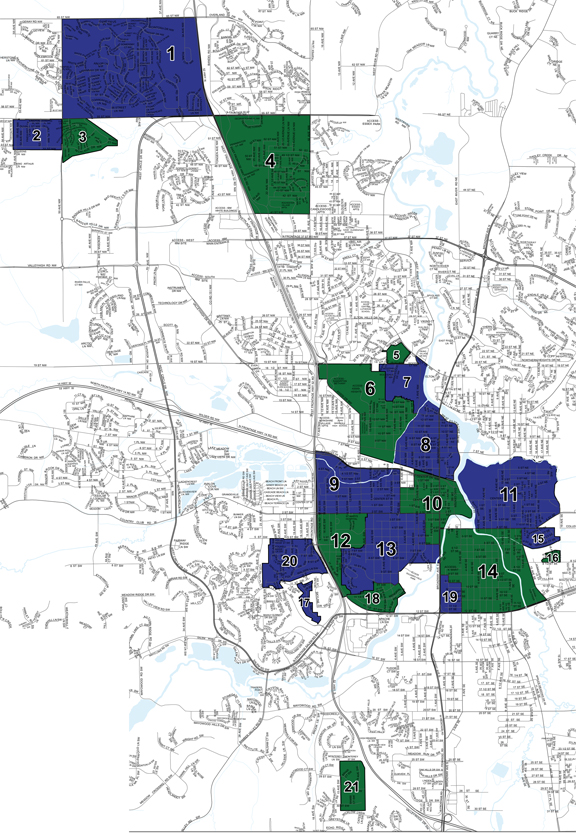 Wedgewood Hills NW
Cimarron NW
Washington NW
Northrop NW/NE
Kutzky Park NW/SW
East Side Pioneers SE/NE
Folwell SW
Homestead SE
19th Ave SW Neighbors
Parkway SW
Sunnyside SE
Bamberwood SW