Property Improvements
The Olmsted County Housing and Redevelopment Authority (OCHRA) administers several programs providing affordable financing (no interest, deferred loans) to qualified owner and rental properties. Call OCHRA at (507)-328-7150 for more information.
Home Ownership
If you are exploring the possibility of becoming a homeowner, the Community Housing Partnership (CHP) offers free home buyers education classes and one-on-one counseling. To pre-register or for more information about CHP's programs and services, call (507) 328-7170. Check their website for additional information.

Building Safety
Refer to City's Building Safety website for information on acquiring permits, rental certificates, and downloadable brochures with tips on deck construction or basement refinishing.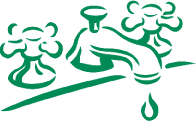 Clean Water Protection
As our community grows, so must or commitment to protecting and improving the quality of our water resources. Our lakes, rivers, and wetlands help make Rochester one of the nations' most livable communities. Keeping our water resources clean and useable is in everyone's interest. Refer to the City's Stormwater website. Report water pollution concerns to (507) 328-2440.