Neighborhoods USA Conference 2017
Neighborhoods USA Conference 2017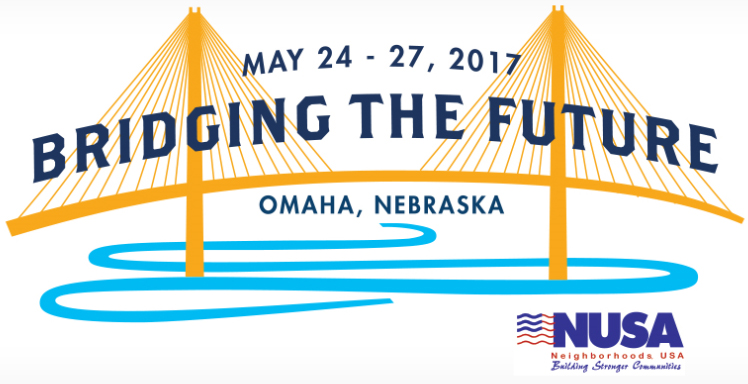 Representatives from RNeighbors and two Rochester neighborhood leaders attended the Neighborhoods USA Conference on May 24–27, in Omaha, Nebraska. Along with getting to learn from the over 800 neighborhood and city leaders from all over the United States and even farther, we presented a workshop to a room full of interested and enthusiastic attendees.
To those of you who attended our workshop, we thank you for letting us share the story of health in the state of Minnesota and specifically Rochester neighborhoods with you. As promised, a PDF of the PowerPoint presentation is posted here, along with direct links to specific projects and resources at the bottom of this post. We'll also be posting photos taken at the conference on the RNeighbors facebook page. Once again, thanks for your well thought out questions and excitement. It was a fun session to give and we'd love to answer any further questions you may have via email.
Workshop Title
5 Ways to Build Healthier Neighborhoods
PDF of Presentation
Workshop Presenters
Kelly Corbin, MA, PAPHS
Rene Lafflam, RNeighbors Executive Director
Workshop Summary
Did you know that your ZIP code is a better predictor of your health than your genetic code? This session will begin with a discussion on how the built environment of your neighborhood can impact the health of residents. Neighbors can work together to implement five strategies that will not only improve health, but improve issues related to equity. Tangible projects from across Minnesota will be shared along with resources.
Links Covered in Presentation