A Litter Bit Better
A Litter Bit Better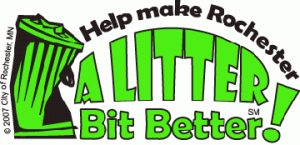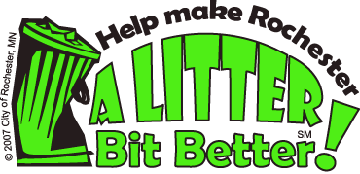 One week every April, thousands of volunteers work together across Rochester to scour ditches, parks, waterways and boulevards to pick up tons of trash!
Service groups, businesses, scout troops, schools, faith groups, and neighborhoods pitch in to make A Litter Bit Better! an annual event in the City of Rochester.
Browse the information below to learn how you can help make Rochester A Litter Bit Better! this year.