Project Grants Reimbursement & Reporting Information
Project Grants Reimbursement & Reporting Information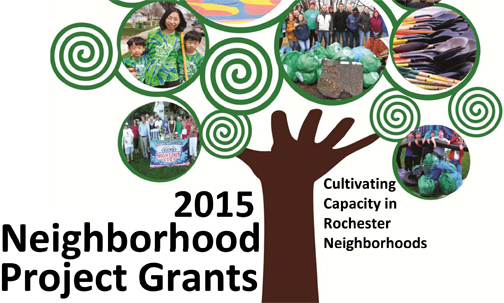 Required Items for Reimbursement
1. Grant Reimbursement Form
2. Receipts must be submitted for RNeighbors accounting purposes.
3. A completed W-9 Form. RNeighbors needs this form when filing our annual taxes with the Department of the Treasury Internal Revenue Service.    
W-9 Adobe Reader Version which can be filled out all via computer. In order to submit this form, you need to open in Adobe Reader. If you do not have this program you can download it free.
W-9 Straight PDF. Print, fill it out. Then send it to us either via email (after scanning)  or snail mail to RNeighbors, 1421 3rd Avenue SE, Rochester, MN 55904.
 Additional Reimbursement Information
If you are unsure if the item is eligible for reimbursement, please ask before purchasing.

Please bundle receipts and attach them or if you are emailing this form, please scan them electronically with this form.

One check will be written per reimbursement sheet submitted.

Reimbursements will be processed once a month on the 1st.
Final Report
Please fill out the Final Report Form so that we know useful facts to share about the success of your project. Not only will this help us spread the news about the good work your neighborhood is doing but will help us in future years to secure the funding to continue this program. Please submit the form via email by Monday, November 30, at 5 pm.
Neighborhood Project Grant Final Report Form